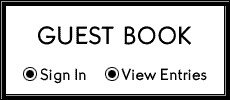 FARM VISIT UPDATE!  I WILL OPEN THE END OF MAY 2022!

You must EMAIL to confirm your visit time slot!  I need your contact information in case of a cancellation.    RAIN-visit will be canceled or rescheduled!!  The alpacas won't come out if it's raining!  

Thank you for your interest in the alpacas!  ENJOY!  

   Each visit is for 60 minutes!  

Farm visits by appointment only! 

I will be starting a new program with my farm visits. Each visit for 

 60 minutes.  Farm visits will have a small fee for attending.  My trial will start with:

Farm visit fee is $5 per visitor.  :)

Bring correct fee amounts!  I may not have change!!  Thank you!!  :)